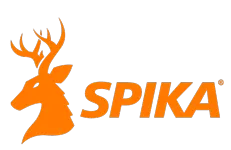 Lithgow NSW, 14 September 2023 – Australia's preeminent sporting rifle manufacturer, Lithgow Arms, has teamed with Spika Pty Ltd (Spika) to strengthen and grow the Lithgow Arms' sporting shooters and commercial firearms footprint in Australia and New Zealand.
Spika is an Australian-owned company, designing, manufacturing and distributing an extensive range of sporting shooter equipment including gun safes, a complete range of hunting apparel using their proprietary Biarri camouflage pattern, as well as a wide range of other hunting and shooting accessories.
Lithgow Arm's new strategic partnership with Spika will ensure Australian hunters, shooters, and firearm enthusiasts have access to Lithgow Arms continuously growing range of accurate, reliable, Australian made sporting firearms.
About Lithgow Arms
Since 1912, Lithgow has proudly supported Australia's soldiers on battlefields around the world. From Gallipoli, Fromelles and Pozières to North Africa, Borneo and Kokoda, and from Korea, Malaya and Vietnam to East Timor, Iraq and Afghanistan, Australian troops have carried weapons made in Lithgow. We are proud of our heritage and people. For over 100 years the men and women of Lithgow have supported the production of small arms, and the Australian Defence Force at home and abroad. Lithgow Arms is a local business employing over 140 people in regional New South Wales. Working with over 120 Australian SME, more than 90% of content used in production is either sourced from local Australian businesses or made on site. Over the past ten years more than $75m has been invested in site infrastructure and equipment to modernise small arms manufacturing in Australia.
About Spika Pty Ltd
Spika was established in 2010 by Dean Anderson, initially manufacturing and selling gun safes for recreational shooters, and subsequently expanding the business to provide an extensive range of hunting, shooting, and outdoor gear.Today Spika has a comprehensive network of firearm dealers covering all states and territories of Australia.