Lithgow, NSW, 31 August 2023 – Thales Australia has welcomed The Hon. Pat Conroy MP Minister for Defence Industry today to officially open the company's new advanced manufacturing facility at Lithgow in regional New South Wales.
The opening of the new facility is a key milestone in the first phase of Thales's ambitious industrial plan to transform its Lithgow Arms site into an advanced manufacturing 4.0 and integration hub for the precision manufacture of next generation Australian designed weapon systems – integrating both traditional precision manufacturing and digital technologies, including 3D printing, and the installation of automated electro-plating and other metal treatment capabilities.
The new facility will house a new purpose-built live firing test and evaluation capability to support systems qualification and integration, and the acceleration of research and technology development of digitised small-arms and weapon system platforms.
The purpose-built facility will also support collaboration across research institutions, SME partners, and key industrial partners to create the soldier systems and small arms of the future, as well as train the next generation of skilled advanced manufacturing workers in the central west of New South Wales.
Lithgow Arms currently exports its world-leading small arms to 17 countries and has been a key industrial partner to the Australian Defence Force providing small arms and weapons systems, as well as providing end to end logistics and sustainment, to its soldiers for more than a century.
Julie Bown, Vice President of Land, Thales Australia and New Zealand, thanked Minister Conroy, the Commonwealth and the NSW Government for their continued support of Thales' Lithgow Arms facility.

Julie Bown said "Thales Australia is a proud and committed steward of sovereign industrial capability in this country, and has taken this role seriously since our acquisition of ADI more than two decades ago."

"Lithgow Arms is the home of the only small arms manufacturing capability in Australia and we are proud to be a major employer in regional NSW. Our workforce is highly skilled and multi-generational."

"Lithgow Arms has a proud and distinguished 110-year history of sovereign small arms production for Defence and this is part of a plan for the next phase of production."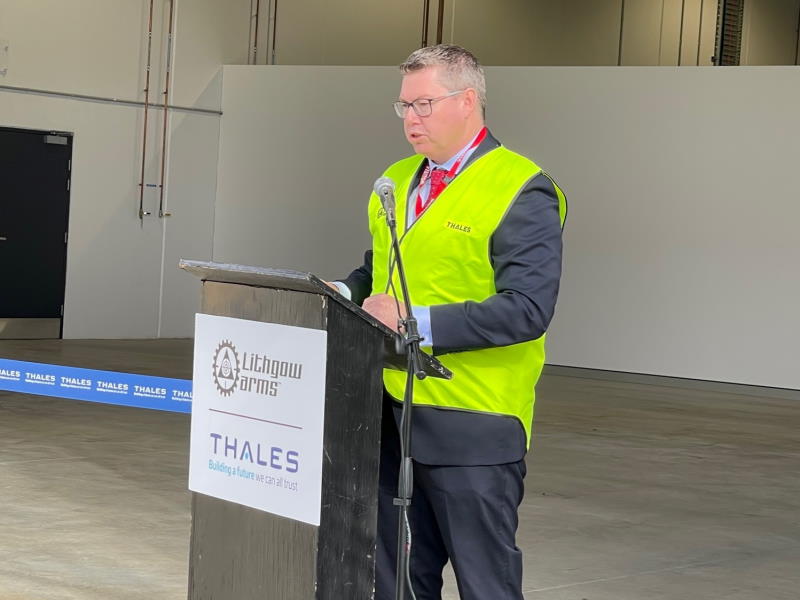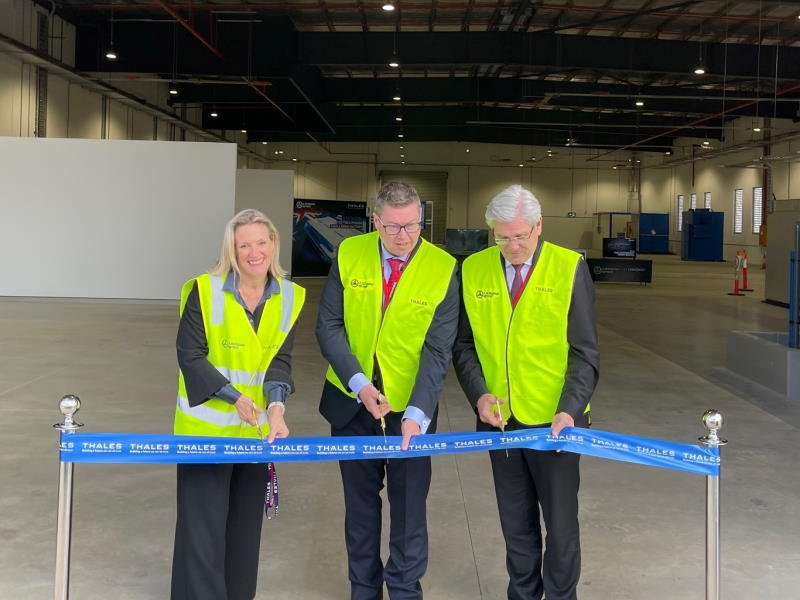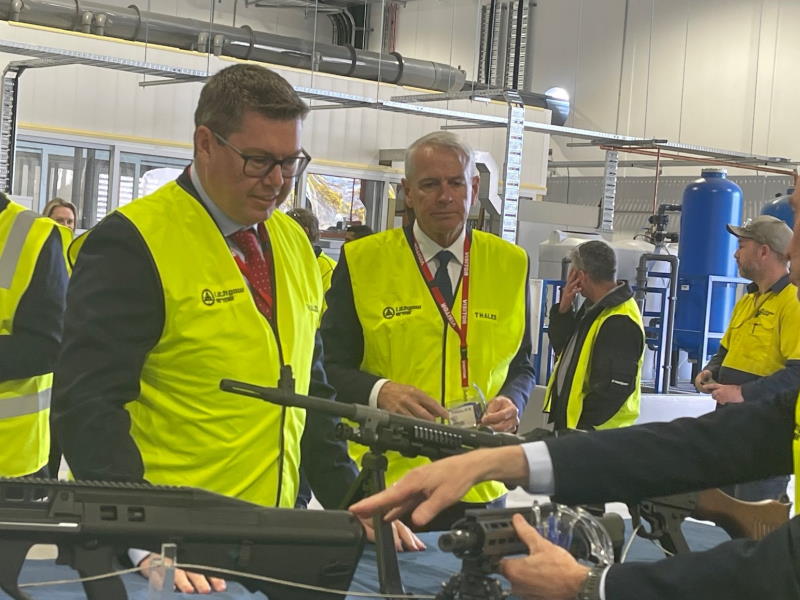 About Lithgow Arms
Since 1912, Lithgow has proudly supported Australia's soldiers on battlefields around the world. From Gallipoli, Fromelles and Pozières to North Africa, Borneo and Kokoda, and from Korea, Malaya and Vietnam to East Timor, Iraq and Afghanistan, Australian troops have carried weapons made in Lithgow.
We are proud of our heritage and people. For over 100 years the men and women of Lithgow have supported the production of small arms, and the Australian Defence Force at home and abroad.
Lithgow Arms is a local business employing over 140 people in regional New South Wales. Working with over 120 Australian SME, more than 90% of content used in production is either sourced from local Australian businesses or made on site. Over the past decade more than $75m has been invested in site infrastructure and equipment to modernise small arms manufacturing in Australia.
About Thales in Australia
Thales Australia is a trusted partner of the Australian Defence Force and is also present in commercial sectors ranging from air traffic management and ground transport systems to security systems and services. Thales Australia employs around 3,800 people directly and supports over 2,051 jobs along its Australian supply chain. In 2020 Thales Australia spent $657 million with 1,841 Australia suppliers, of which 82% are SMEs. Since 2018 Thales Australia has spent over $1.9 billion with local Australian businesses.
Thales Australia has a history of patient investment to build advanced in-country capability across manufacturing, critical systems and services. Close collaborative relationships with local customers, Australian SME suppliers and research institutions combined with technology transfer from our global business enables Thales to tailor high-quality solutions for Australian and export markets, generating revenue of $1.6 billion in exports over the past 10 years.