Lithgow Arms is pleased to introduce the Gen 2 muzzle brake in 6.5 Creedmoor and 308 Win. The slim, self- timing 3 port design reduces felt recoil whilst significantly reducing muzzle rise so you can watch those shots impact!
The easy to install muzzle brakes are threaded in 5/8" x 24 UNEF, available in the box with a Lithgow Arms LA105. It is also available through your Outdoor Sporting Agencies dealer as an optional accessory for LA102 rifles that have a 5/8" x 24 UNEF muzzle thread.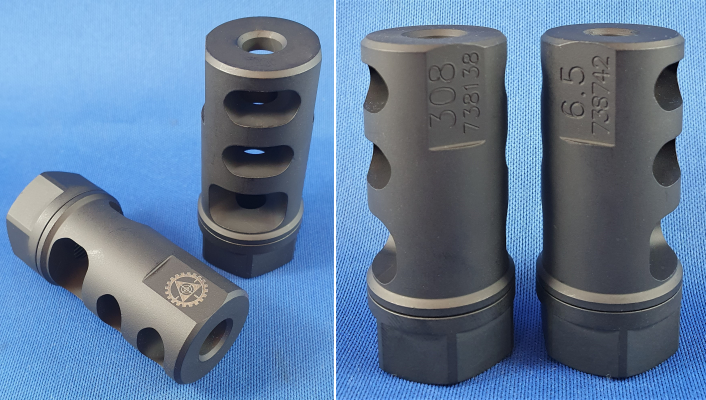 These are replacements for the muzzle brake products that were recalled by Lithgow Arms earlier in 2022.
We apologise for the delay and inconvenience experienced in getting the replacement products to those affected and thank you kindly for your patience.
308 Win Muzzle Brakes have commenced dispatch and 6.5 Creedmoor Muzzle Brakes will be sent from 14th December 2022. You will receive an email from Lithgow Arms to let you know that your replacement has been dispatched.
Please note that there will be a Christmas shutdown period from 22nd December until 16th January 2023 but we will continue replacement immediately thereafter.
If you wish to contact Lithgow Arms please call +61 (02) 6352 9900 or email LithgowArmsRecall@thalesgroup.com.au